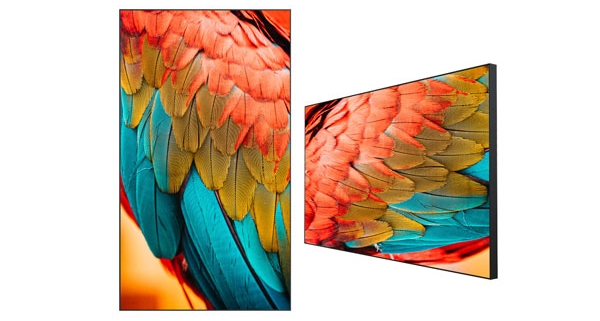 In November 2022,  Kontech's high brightness display that customized for Japan market were successfully mass-produced and delivered at its manufacturing base in Huizhou, China, marking the official entry of Kontech's latest generation of high brightness digital signage into the mass production era, which can provide the industry with leading high performance, high quality and high security digital signage all-in-one products.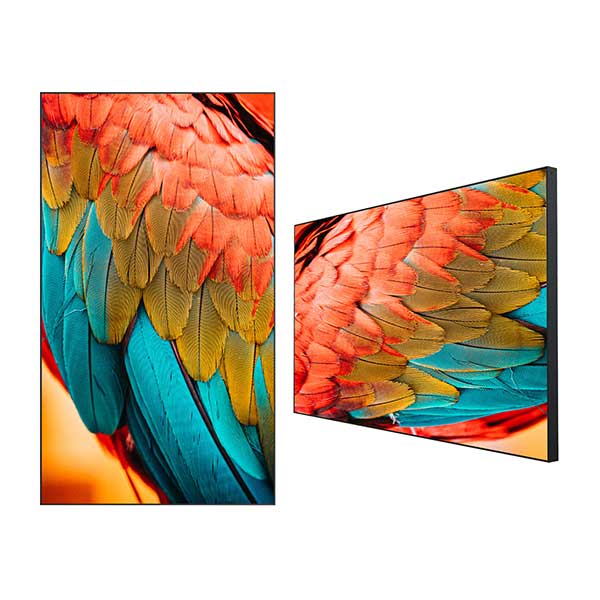 Highly concerned, Worldwide simultaneous sales
At present, this series of new products has been fully listed on the global online stores and has reached cooperation with many Chinese & overseas food&drink brands to provide digital signage equipment renewal services. At the same time, relying on the long-term reputation accumulation in catering, milk tea and FMCG industries, the subsequent order performance is well worth waiting for. In terms of global business, with over 10 years of good reputation in overseas trade, many overseas customers have also expressed their wish to get samples for testing as soon as possible.
The best one, High-end digital signage representative
With years of experience in the field of commercial display, as well as in-depth insight and research into the future of smart dining and smart retail, Kontech has launched this high-brightness digital signage with professional technology and innovative product design. It has passed a number of stringent reliability tests and is well above industry standards in terms of system configuration, operation and data security, representing the top level of high-end, high-brightness, high-security digital signage in China and abroad.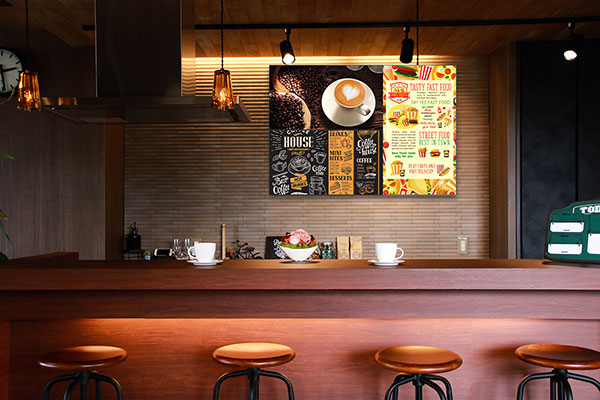 1, 98% Large Screen
The ultra-narrow bezel is controlled within 4.5mm to enjoy a large full-screen experience. The four equal bezel achieves simplified splicing installation in any direction, any environment, can be seamlessly integrated.
2, High brightness display
Equipped with a variety of high brightness models from 500-2000nits, suitable for indoor and semi-indoor light environment, can be used as digital menu, window display, video wall, shop poster, etc.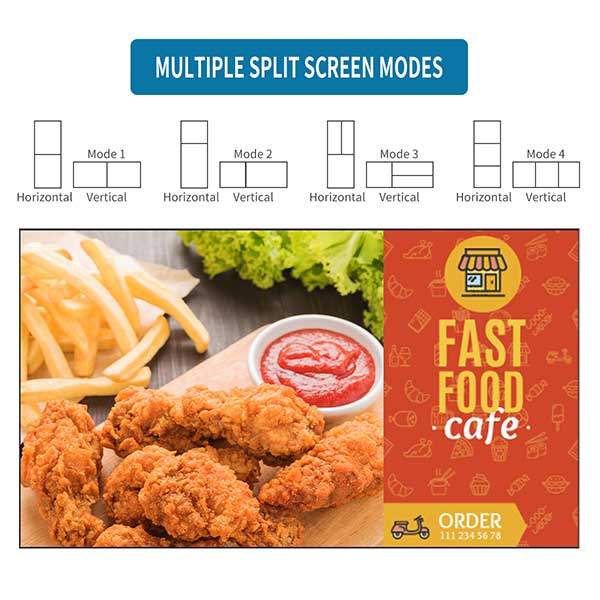 3, Multiple mounting options
Depending on the application scenario and different style requirements, customized installation methods can be supported, such as ceiling, wall-mounted or floor stand installation, so you can decorate your shop as you wish.
4, Multiple sizes are available
A wide range of models in 43″, 49″, 55″, 65″ and 75″ sizes are available to meet the needs of every user.
5, Intelligent customized system
Try it to make a difference in your store
A good shop window is like the cover of a book, just one look and you want to read about it right away. Throughout the year, in spring, summer, autumn and winter, all kinds of windows display as many colors as the seasons change, and this is the shop expressing itself. Decorate your shop with a window display of your choice and let your imagination run wild!
https://kontechdisplay.com/wp-content/uploads/2022/11/high-brightness-display-kontech3.jpg
375
600
administrator
https://kontechdisplay.com/wp-content/uploads/2022/08/logo.png
administrator
2022-11-30 09:44:15
2022-11-30 09:53:55
Good News!