Digital signage applications in the medical field
Digital signage is an efficient and cost effective way for healthcare facilities to stay informed about patients, staff, and visitors. They can also provide patients, staff and visitors with relevant and timely information, can provide directions to visitors and patients, and can be used to promote hospital services.
The many ways hospitals can use digital signage include:
Shows estimated waiting time in waiting room
lInform patients and guests about upcoming clinics or events
lShow map or directions to help navigate the hospital
lAdd interactive directories to the path finding system
lBroadcast emergency alerts and instructions
Examples of hospital digital signage:
lobby Digital signage
It can be used to provide hospital services, such as appointment registration, checking test results, payment, etc.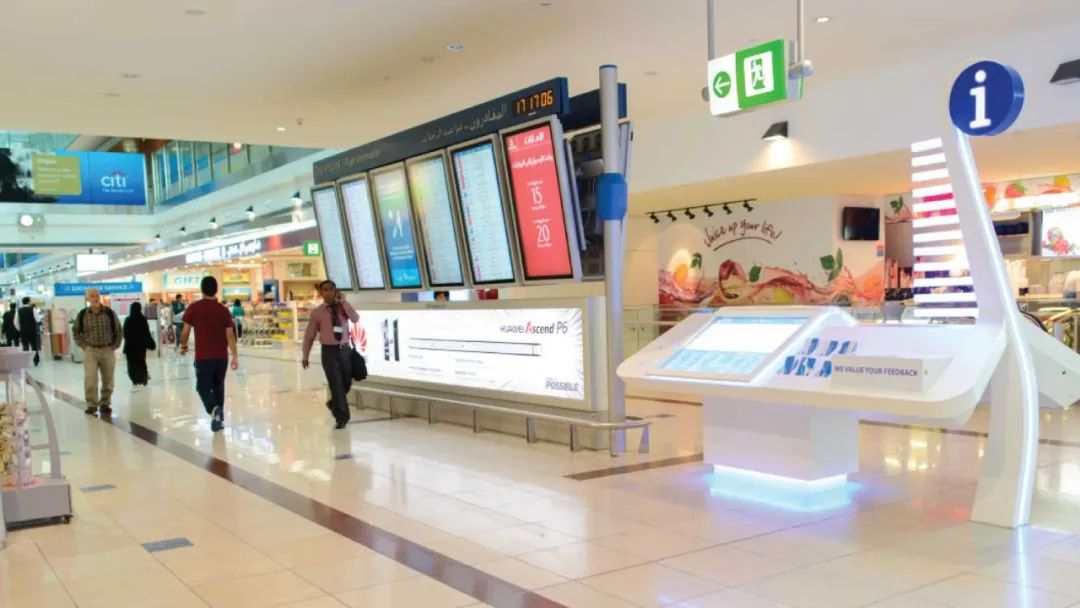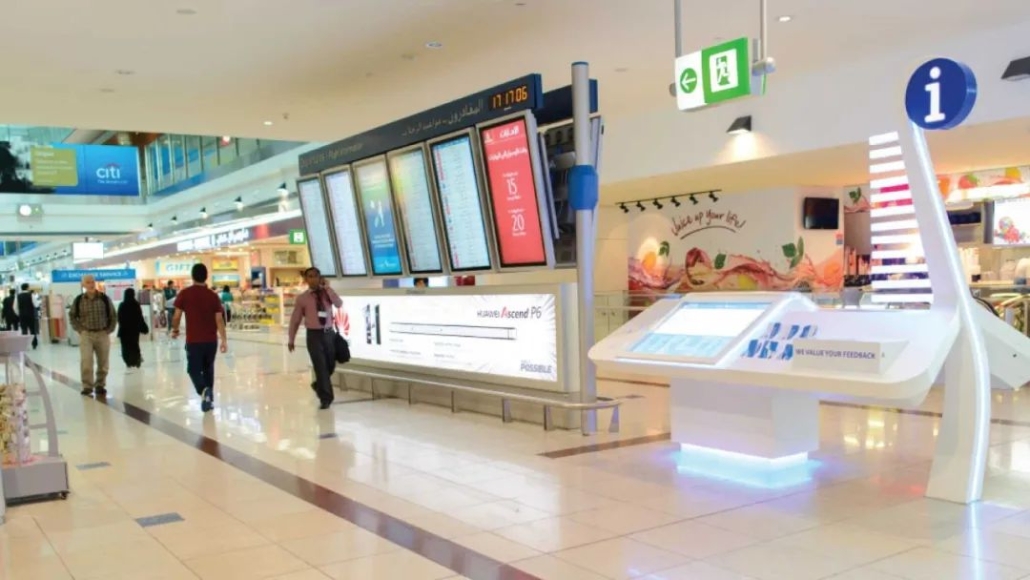 Digital signage catalog
Help patients, visitors and staff find their way around the hospital easily with interactive digital way finding displays and digital directories. Make sure everyone gets where they need to be on time without having to ask front desk staff for help or instructions.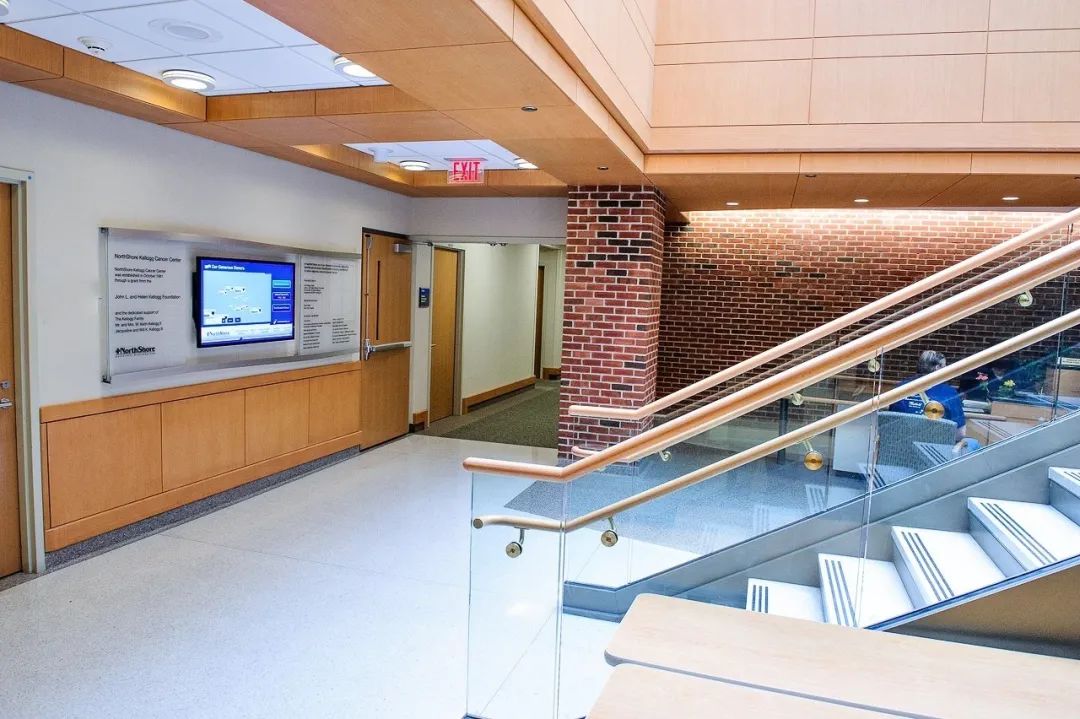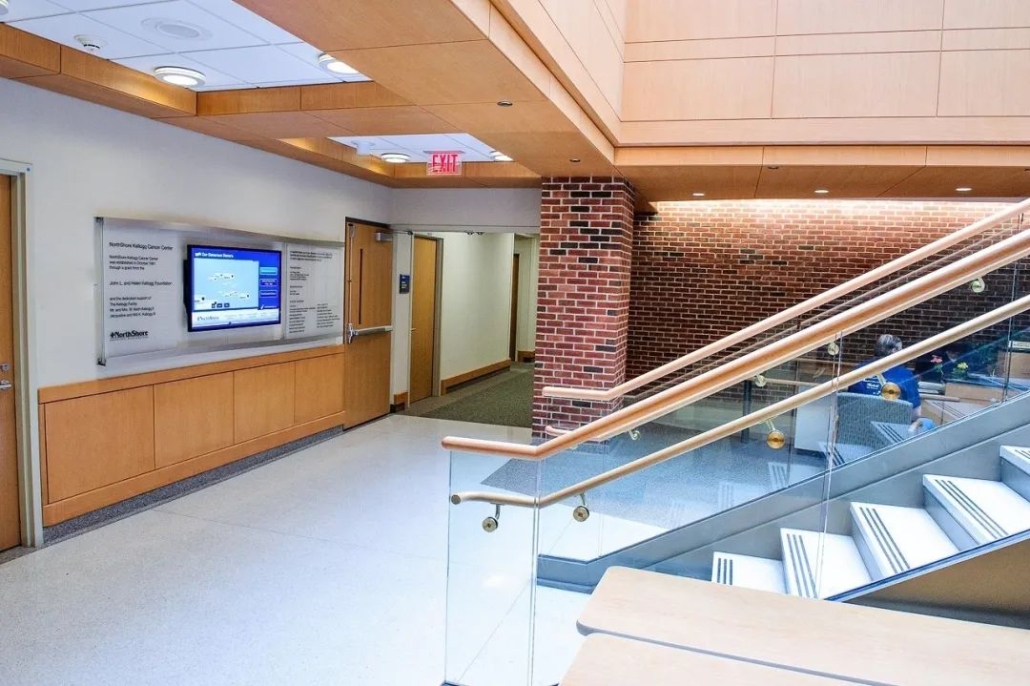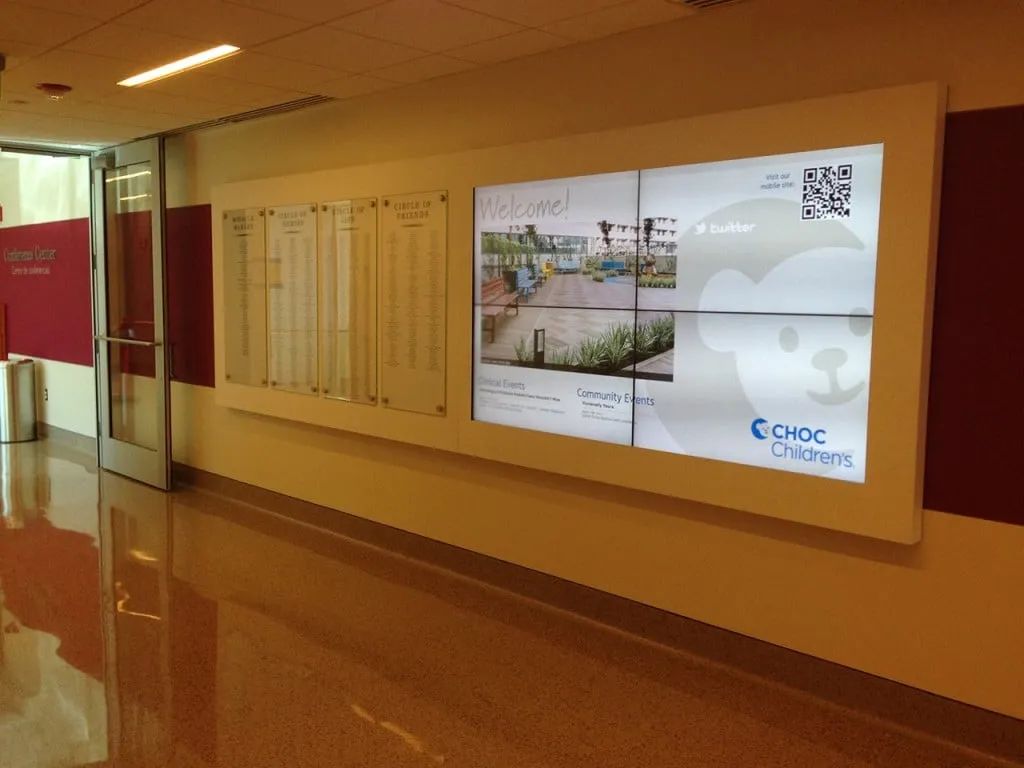 Information release wall
It can be used to publish internal hospital announcements, doctor duty schedules, medical knowledge and other information. It has the advantages of rapid updates, timely information, and wide coverage, and can meet the needs of hospitals for information release.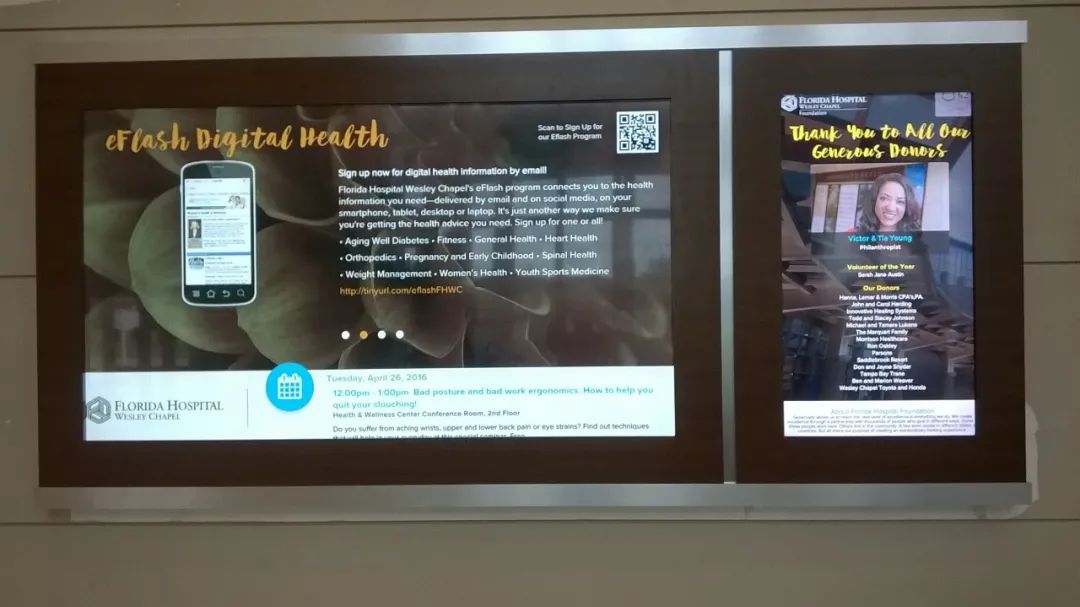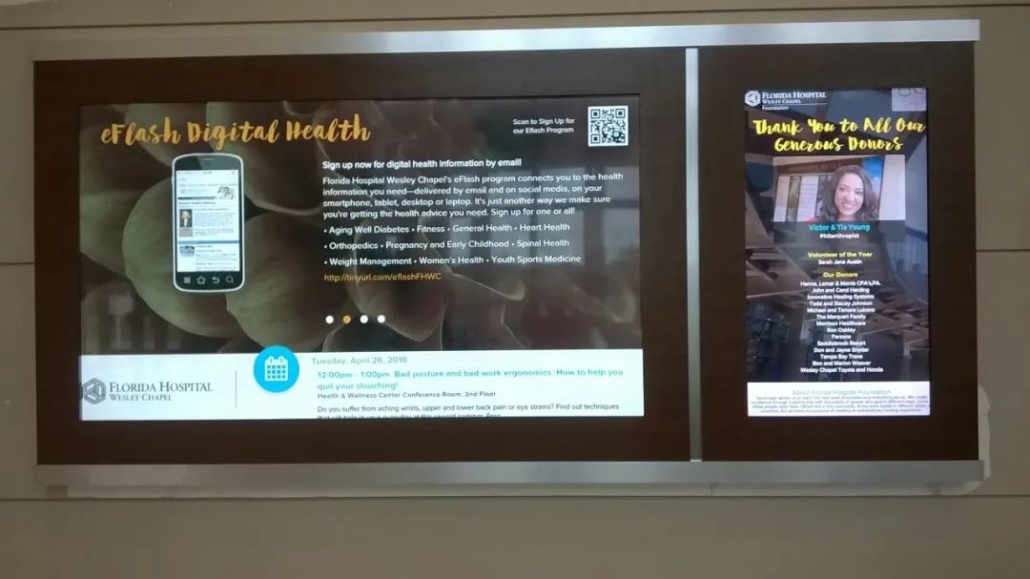 Hospital Advertising/Promotion
It can be used for internal advertising within the hospital, such as information about the hospital's new medical treatment projects, doctors' visiting hours and other information. Digital signage has the advantages of high definition and multimedia, which can better attract patients' attention and improve the hospital's visibility and credibility.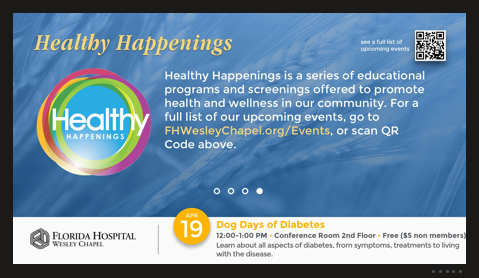 Promote foods and display nutritional information and other helpful content for visitors by replacing static signs in hospital cafeterias with digital menu boards.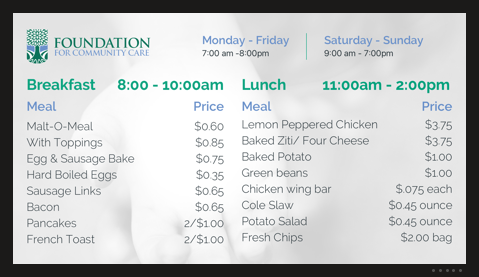 Employee communication
Ensure effective communication methods between employees and management and improve employee efficiency through digital signage in hospitals, clinics or offices. Keep medical staff updated on the latest industry events and news, new policies and safety procedures.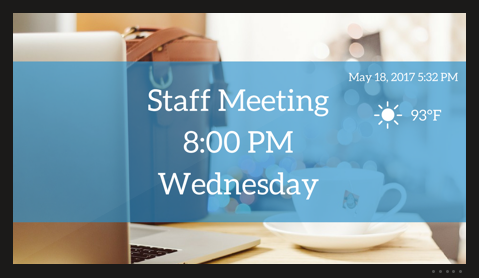 Emergency messaging
Keep patients, visitors and staff calm during any emergency with strategically placed digital signage that effectively communicates procedures and useful information.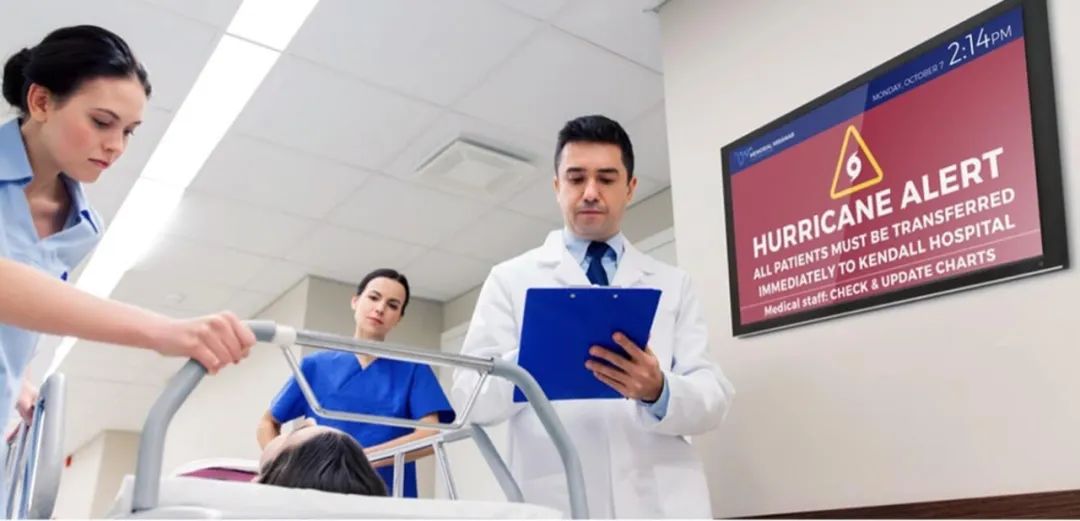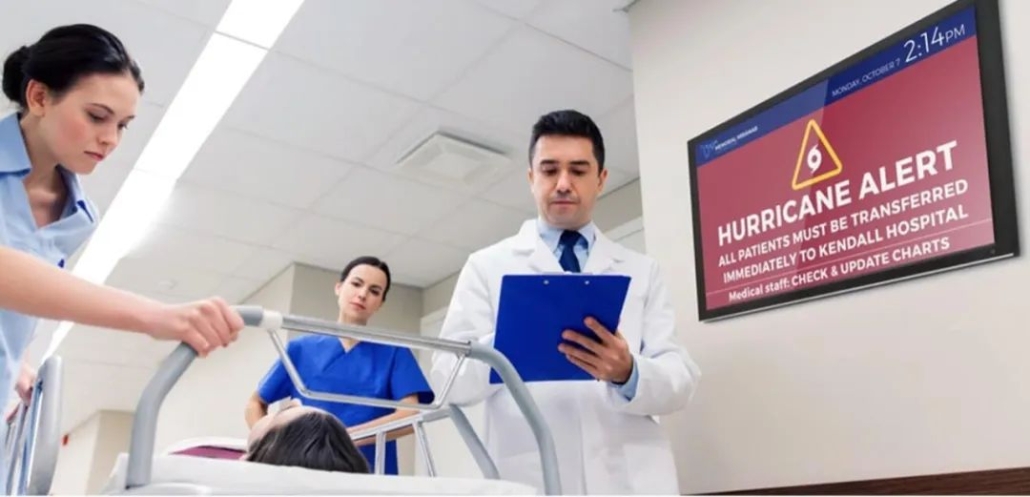 Way finding digital signage
Way finding with digital signage enables people to quickly get their bearings, helping to eliminate confusion and save time wasted on late appointments.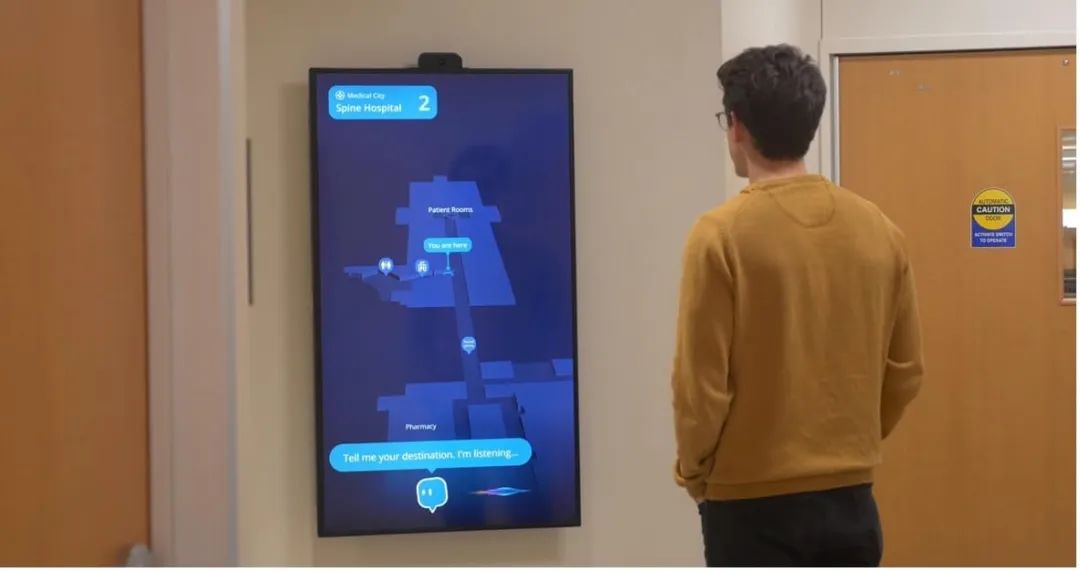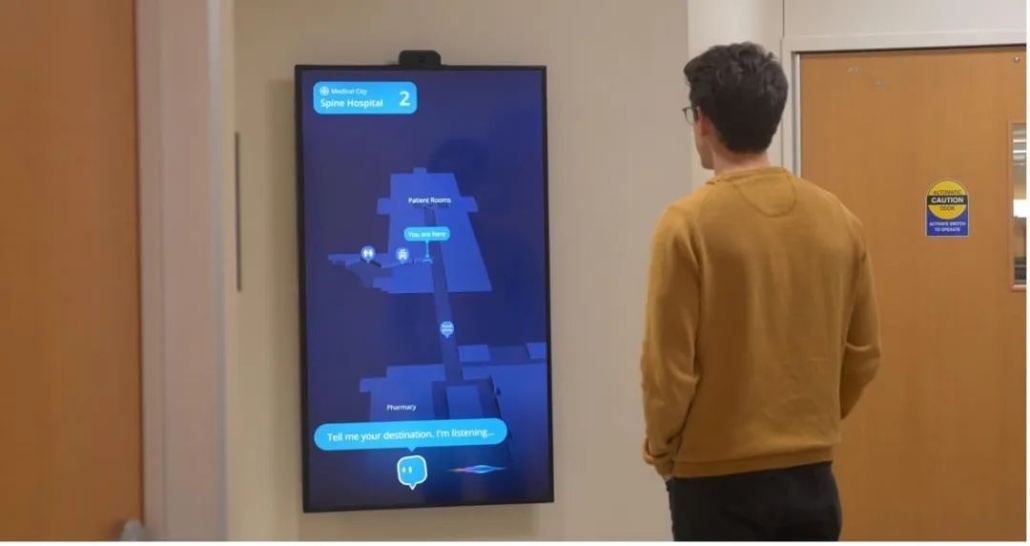 Can also be used in parking lots to welcome or say goodbye to patients and visitors. Information such as parking spaces, time limits and traffic reports can be easily displayed.
In short, the application of digital signage in the medical field can greatly improve the service level and efficiency of hospitals and provide patients with better medical services. In the future, with the continuous advancement of technology, digital signage will be more and more widely used in the medical field and become an important part of medical services.
KONTECH are committed to making your digital signage more creative and attractive, empowering your commercial space, and improving operational efficiency and customer satisfaction.