FAQ
Frequently Asked Question
Frequently Asked Question
FAQ
1, What is resolution for the display?
It support HD,FHD,4K resolution,customer can choose as per project requirement.
2, Does it support touch function?
 Yes, we have IR or PCAP optional.
Open Frame Monitor Touch Panel can be customized with 3M/ELO Touch Protocol.
3, What is the display mode of the products?
All product supports Landscape and Portrait display mode as options.
4, What is the system of your displays?
The systems are optional at Android,Window and Linux, customer can choose best system to run their software or contact us to ODM.
5, Is there any optional color for the display housing?
As usual, it is black or white colour, other colors required are welcome to contact us to customize.
6, Can it turn on/off the display automatically?
Yes, a timer on/off functions is available for Smart displays.
7, Do you offer the hardware and software?
We are more focused on providing solution providers and brand owners with professional hardware and system platform development that suitable for their software and projects. Customers who need application software are welcome to consult our sales for support.
8, What is the size you can offer?
We can customize 10.1-98inch according to different projects and help to Design at structure, brightness and system,you are welcome to send inquiry
For more info.
9, Is your Casino Monitor support LED Lights with controller?
Yes, we have the LED Lights controller board optional for customers, please contact our sales for more information.
10, What is the your commercial display different from other display?
Our commercial displays are design at 24/7 operation, all components are commercial grade.
1, How long is your warranty?
Our warranty is one year warranty from delivery, if customers need longer warranty, please contact our sales for details and discuss.
2. What is the FOC you can offer?
1% of spare parts (excluding LCD screen) will be provided while shipping.
3, What kind of after service can your company offer?
If the defects occurred due to product quality within warranty period, customer should provide relevant defect report (such as photos, video) to Kontech analyze and give solution within 7 working days. Kontech should provide spare parts or replacement unit free of charge.This kind of support is not including man-made, logistics and some force majeure damage that caused defects to products.
4, How can you deal with the defective product out of warranty?
If the defects occurred out of warranty, you can also email us for any help. Please let us know the S/N, Purchasing date and details of the defective.
1, Where are the main markets that you sell your commercial display products ?
Mainly in North America , Europe, Africa and China market.
2, How many staffs in your company and your production capacity/day ?
Staffs in office and production line are 200+. We have total 4 production lines, two big production lines support up to 55inch display ,one production line supports up to 98inch display, one dust free line specially built for LCD panel assembly.
3, How many engineers are there in your R&D department?
20+ engineers at R&D team. They are structure, electronics and back light design engineers.Who has rich experience to design for BOE ,Harman ,UEFA etc companies.
4, How often is your company work overtime in the production line?
Depended on purchase orders. It is different between off-season and peak-season. Generally, Q1 is less, Q2&Q3 is normal, while Q4 is our peak season, the Production dept. will adjust the schedule and frequency of overtime working according to order status.
5, Is it high at the rate of your products defection?
According to the history data of our record, the return rate of our products is less than 1%. This includes some subjective reasons, such as buttons of the remote control are not flexible etc.
6, What are the advantages of your company?
First, with more than 13 years of solutions and experiences on LCD display area ,we can promptly provide customers with a whole solution from structure, electronics and backlight technologies.
Second, R&D team members are senior, experienced and professional who have grown up with kontech for many years, and served the company over 8 years, they have unique insights and capabilities of problem resolving and product quality control solutions. For ODM projects, we can provide customers with more professional advice and solutions.
Third, chairman of the company, Mr. Yang is committed to the LCD industry over 20 years, and used to work in Konka Group as director of overseas department. He has many resources of LCD industry and has high acuity on knowledge of products.
With a manufacture base over 10,000 ㎡and strong production capacity, we are confident to offer better lead time than competitors.
1: Low or no sound using external speakers
Verify whether the TV has an ARC label on one of its HDMI ports.
If the TV has an ARC (Audio Return Channel) label on one of its HDMI® ports, connect one end of the HDMI cable to the HDMI ARC port on the TV and the other end to the HDMI OUT (ARC) on the Soundbar or Home Theater System.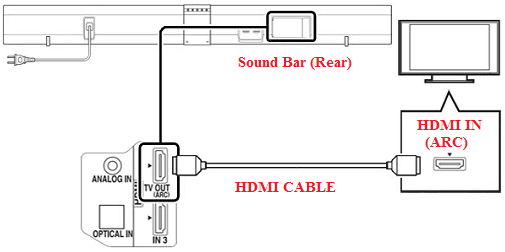 If the TV has no ARC label on its HDMI ports, connect one end of the HDMI cable to any HDMI port on the TV and the other end to the HDMI OUT (ARC) on the Soundbar or Home Theater System. Then connect an optical cable to the optical output port on the TV and the DIGITAL IN (TV) port on the Soundbar or Home Theater System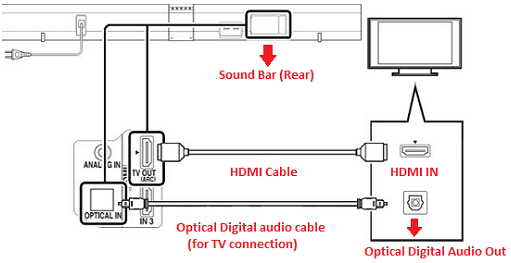 Note: If you cannot connect the TV and the home theatre system or home audio system using an optical digital cable, use an audio cable instead.
3: The sound is too low from the soundbar
Check the volume
1. Increase the soundbar volume by pressing the volume button on the remote control.
2. If you are using a set-top box that has a volume setting, increase the volume on the set-top box (preferably to the maximum setting, or close enough). Then, adjust the volume on the soundbar itself to obtain the desired volume.
3. If the soundbar features the VOICE mode function, try to activate it to make the dialogs clearer. For more instructions on availability and modification of this setting, refer to the soundbar's user manual. Manuals are posted on your model support page.