Features of outdoor high brightness LCD display
The outdoor high-brightness LCD display is a professional display device specially designed for outdoor environments. It has the characteristics of high brightness, sun protection, waterproof and dust proof, and durability, to ensure high readability in bright sunlight and provide high-definition, vivid advertising content in harsh weather conditions. outdoor high brightness LCD display can save 7*24 hours of long-term online work without failure, very suitable for Outdoor Digital Signage, Billboard Displays and Interactive Outdoor Displays.
outdoor LCD displays are available in a variety of sizes and larger sizes can be customized upon request.
Features of outdoor high brightness LCD display
1. Sunlight readable IP65 outdoor high brightness LCD display
Our outdoor LCD display has very high brightness, which can reach 3500nits. It is specially designed to cope with strong sunlight and high brightness requirements in outdoor environments, and can be clearly seen in bright outdoor environments.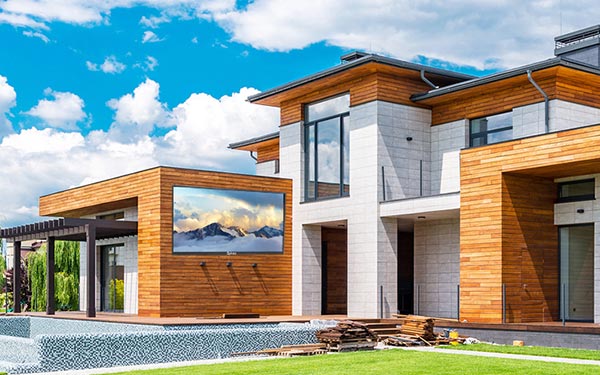 2. The outdoor high brightness LCD display has excellent sun protection performance
outdoor LCD display adopts special LCD panel and coating technology, which has strong anti-ultraviolet and sun-proof performance. This helps prevent screen fading and damage from sunlight, maintaining the long-term stability and reliability of the display.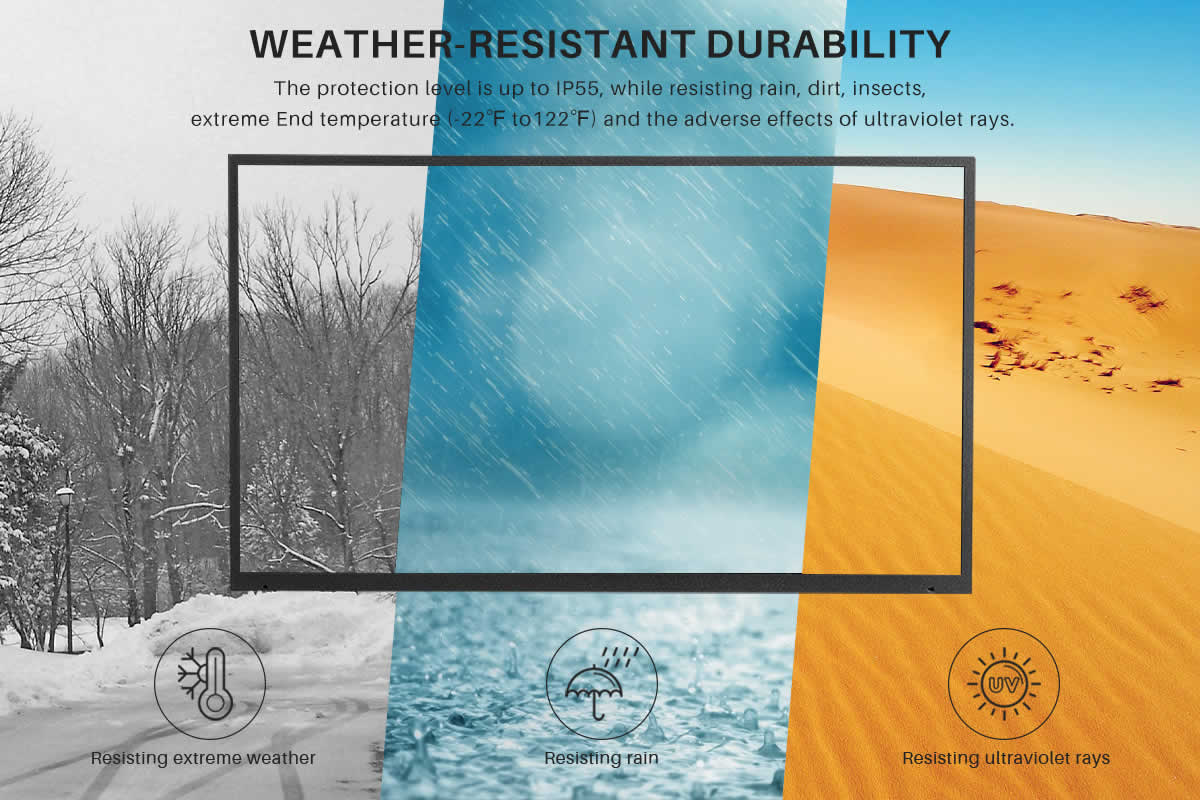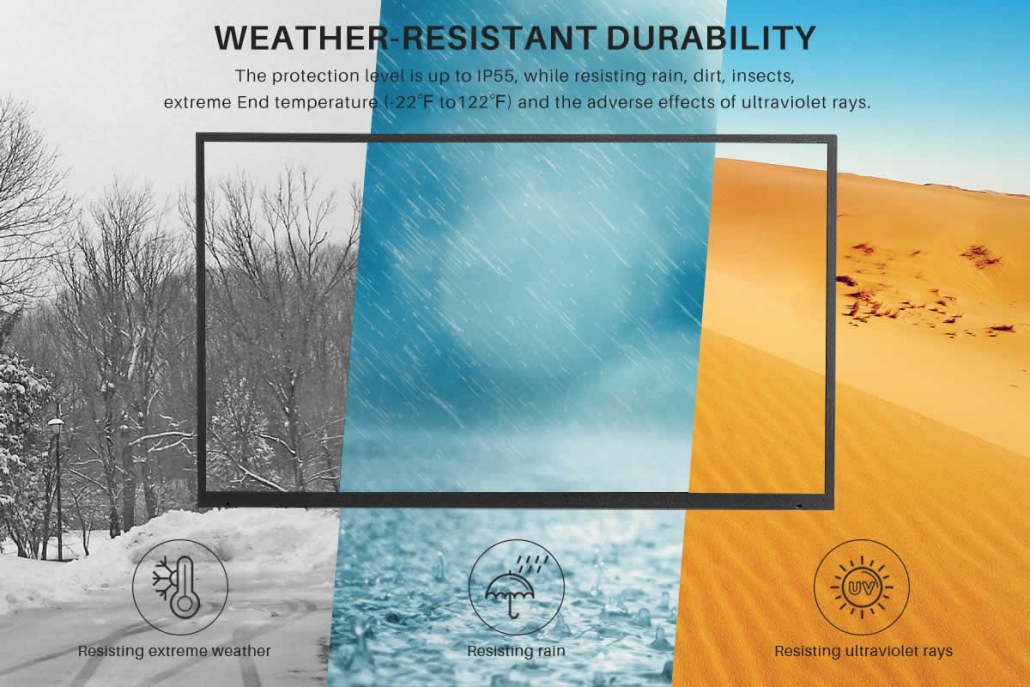 3. IP65 waterproof and dust proof
It adopts a sealed structure and waterproof coating to effectively prevent rain, dust and moisture from eroding and damaging the inside of the display. Kontech outdoor LCD display can perfectly adapt to harsh weather in outdoor environments.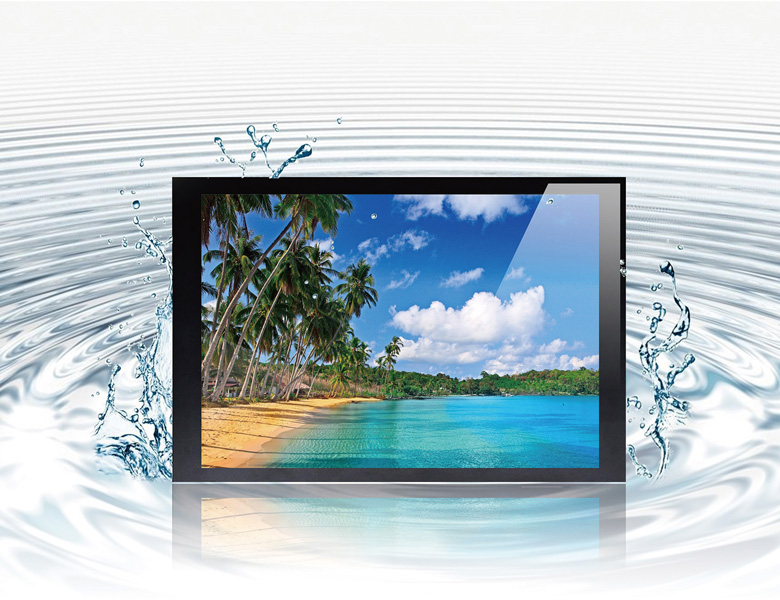 4. Long-term stable operation
In outdoors, advertising displays are always faced with human and environmental uncertainties, so it is very important to use strong shell materials and anti-strike structural design. Kontech outdoor high brightness LCD displays can withstand vibration, shock and temperature changes in outdoor environments , with high-strength anti-seismic, wind-resistant, and durable features against lightning strikes, it can ensure long-term stable operation.
5. Efficient heat dissipation and automatic brightness conditions
Automatically adjust the brightness according to the change of ambient light to keep it visible at all times under low light. Of course, a high-efficiency cooling system is also very important. Kontech outdoor high-brightness LCD display adopts self-developed intelligent fan cooling system, which can operate 7*24 It runs stably in the best condition during work.
Indoor high brightness LCD display
For indoor applications, sunlight-readable commercial-grade bright LCD displays, ideal for applications such as shop windows, restaurant menu boards, and information displays. These screens can provide a brightness of 700-2000nits, providing an ideal solution for brighter indoor displays. With a variety of interfaces and different built-in system options.
Or you need to customize a higher outdoor display? Please contact us.