How to buy the best outdoor TV?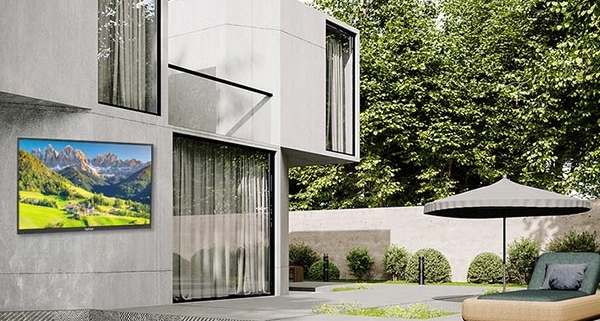 What is an outdoor TV?
Outdoor TV is a kind of TV specially designed to deal with the outdoor environment, it has higher production standards than ordinary TVs. And Outdoor TV has better display quality under strong outdoor light, and at the same time, it can cope with various outdoor extreme environments.
Outdoor TV has the following characteristics:
1: Can be seen clearly in sunlight;
2: Can deal with a variety of weather;
3: Working great under extreme temperature differences;
4: Durable and rustproof;
And these are completely impossible for ordinary living room TVs. You can't imagine what will happen to place an ordinary TV outdoors. If you don't want to burn out the circuit or even cause a fire because of rain, don't To try this, be sure to use a professional and reliable outdoor TV outdoors.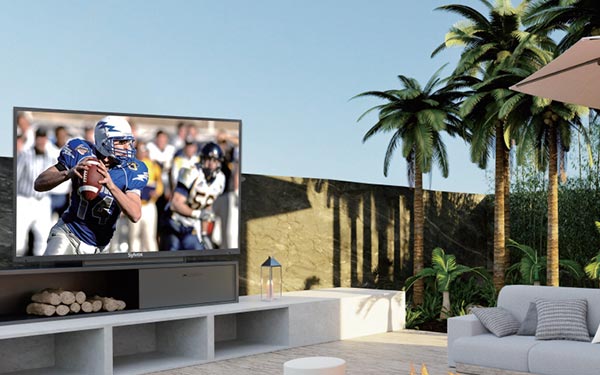 Should I buy an outdoor TV?
In fact, most people don't know about outdoor TV and have never used it. But it is very important to have an outdoor TV in the garden, swimming pool, open-air balcony, rooftop and other places. You can enjoy the outdoor sunshine while enjoying the happiness brought by the big screen of the TV show.If you're willing to spend more time outdoors for family activities and would like a big-screen TV for the family to watch sports while grilling, it's worth buying an outdoor TV. And what you need to know is that an outdoor TV can replace a living room TV, but a living room TV cannot be used as an outdoor TV.

What does an outdoor TV cost?
If you want to use the TV outdoors, you'll have to pay a premium for its high production standards. The most affordable outdoor models cost about $1,000, mid-range outdoor models cost about $2,000, and high-end outdoor models cost about $3,000.
How to buy the best outdoor TV?
Which is the best outdoor TV ? You might think of the traditional TV giants, like LG ,Sony,Samsung .Maybe they all produce outdoor TVs, but there are some manufacturers who specialize in the research and production of outdoor TVs, which are more professional and patented, maybe you haven't heard of them. We list a few popular outdoor TV brands on the market for your reference below: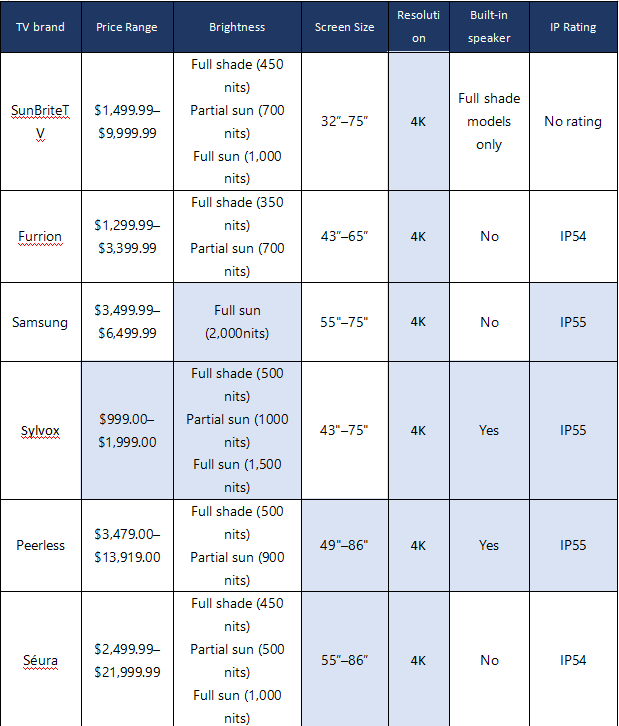 As can be seen from the above, the price of outdoor TVs is higher than that of ordinary TVs, which is due to the use of higher manufacturing processes and complex special processing. The latest 3rd generation outdoor TVs from the special TV manufacturer Sylvox, which has just entered the market, has The lower price and high configuration provide more choices for users who need to buy outdoor TVs.
https://kontechdisplay.com/wp-content/uploads/2022/09/n1-t.jpg
375
600
Polly
https://kontechdisplay.com/wp-content/uploads/2022/08/logo.png
Polly
2022-09-21 07:27:07
2022-09-21 07:36:46
How to buy the best outdoor TV?